Casa Share no #13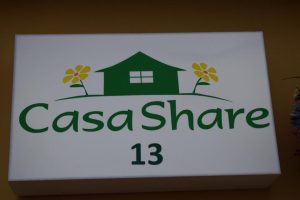 We ended 2016 with great joy in our souls, managed to stand up and donate 6 houses.
Thus, on December 23rd, just before the Christmas holidays, we handed over the keys to the CASA SHARE house number 13, to a family in the village Medeleni, Golăieşti, Iaşi.
It was a single mother who grew 5 children in a dirt hut, somewhere in a field! She worths all of our effort as she leads her children to the school by a horse carriage, 4km away. She takes cares of the animals around the house, she "beat nails", she does everything around the house.
On 10th November 2016, we started to build a new home. We made maximum efforts to finish it before the Christmas -and- in just over 43 days, Santa came with the keys at their new home.
Besides homes, we managed to help some elderly who were living under the open sky, to send the children to the sea side and to the mountains and prepared them with all the necessary for school.
Great people with good souls, we want to thank you from the bottom of our hearts and from all the children that we saved – WE, all together !!!
The photos and the facts speak.
On December 20th, Casa SHARE turned two years old!
Those who can still support us, beside donations, I attach you a form to redirect 20% of the tax at your company here: https://goo.gl/d4VLsI
Also, those who are employees can redirect 2% tax already charged by the Romanian state in 2016 towards Association CASA SHARE by filling this form and sending it through post: https://goo.gl/WZbi00
WE all, together, change lives!